The Capitalist Newsletter – April 12, 2017
WELLS FARGO CLAWS BACK $75 MILLION FROM FORMER EXECS; MORE FALLOUT TO COME?
In the fallout of the Wells Fargo scandal from September of 2016 — in which it was revealed that fraudulent credit and banking accounts were being created for Wells Fargo customers without their knowledge — regulators, customers, and Wells Fargo execs have been looking for someone to blame. And it seems that they've found their scapegoats. The bank is putting all the blame on two former executives: Former CEO John G. Stumpf and former head of community banking Carrie L. Tolstedt. Wells Fargo is clawing back $75 million from the two former executives. But is that enough to calm the waters? What other fallout can we expect from the Wells Fargo debacle?
Read The Capitalist's Take Here
---
TROUBLED TOSHIBA REPORTS UNAUDITED RESULTS AFTER 2 DELAYS; MAY NOT BE ABLE TO STAY IN BUSINESS
Toshiba Corp., whose U.S. nuclear unit Westinghouse Electric Co. has filed for bankruptcy protection, reported unaudited earnings Tuesday and projected a 1.01 trillion yen ($9.2 billion) loss for the fiscal year that ended in March. Tokyo-based Toshiba's unaudited results showed it racked up a 532.5 billion yen ($4.8 billion) loss for the April-December 2016 period. In February, the company, whose products include computer chips and household appliances, had forecast a 390 billion yen ($3.5 billion) loss for the fiscal year.
---
U.S. OFFICIALS CONCLUDE RUSSIA KNEW ABOUT SYRIA SARIN GAS ATTACK IN ADVANCE
Russia knew in advance that Syria was planning a chemical weapons attack on its own people but did nothing to prevent it, the US has concluded. A senior US official told AP that Washington had analysed reports of a drone flying over the site, and determined that the drone was operated by the Russians. The drone went up immediately after the April 4 sarin gas attack, and begun
Read More at Washington Times Here
---
Closing Bell
– Tuesday, April 11th
Markets Tick Down as Defense Rally Stalls Out
Big Insider Trades
– Grand Canyon Education, Inc. (LOPE) CEO Brian Mueller Sells $2m
– Hemispherx Biopharma, Inc. (HEB) Director Jean Jacques Bienaime Buys $100k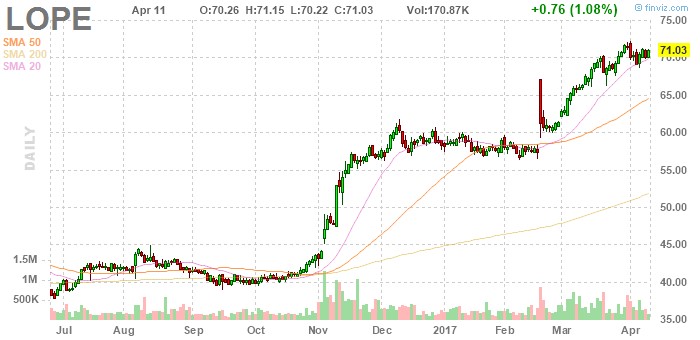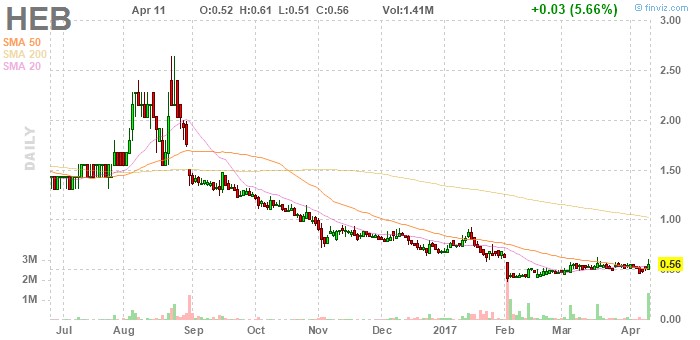 Winners & Losers
– RetailMeNot, Inc. (SALE) Soars UP (48.39%) After Being Acquired for $630m
– Copart, Inc. (CPRT) Tumbles DOWN (49.89%) After Overextending and Opening Sixth Location
Most Talked About
Payment Data Systems, Inc. (PYDS) Considered a Near-Unanimous Strong Buy After Stellar Earnings Report
The TIP Sheets
– Tuesday, April 11th
– North Atlantic Drilling Ltd (NADL) Skyrockets UP (267.35%) on News that the Company Secured 10 Year Contracts for 2 Jackup Rigs. Expect Shares to Continue UP
Unusual Volume
Plug Power Inc. (PLUG) Rises UP Another (7.76%) on 47m Shares Traded on Momentum from Last Week's News that Amazon is Fueling all its Forklifts with Plug Power Fuel Cells. Amazon Also Reserves the Right to Purchase a Larger Stake in PLUG. Expect Shares to Continue UP