The Capitalist Newsletter – April 11, 2017
TRUMP TO POSSIBLY INVESTIGATE INTERNATIONAL TRADE PARTNERS; TRADE WARS LOOMING?
President Trump has harped on cutting the national deficit since his presidential campaign. Now, Trump is taking a new look on that deficit — that it's been brought on by shady trade practices involving U.S. international trade partners; specifically China. As Trump looks at launching a formal investigation into how the country's trade partners utilize subsidies and "dumping" to manipulate trade balances, economists are worried the president could start a trade war. But with his eyes set on two industries in particular, will Trump create a jobs boom or hurt the economy by pricing out U.S. exports?
Read The Capitalist's Take Here
Read More at The Washington Post
---
SECRETARY OF STATE TO VISIT RUSSIA; TAKES HARD LINE ON SYRIA AGAINST MOSCOW
Secretary of State Rex W. Tillerson is taking a hard line against Russia on the eve of his first diplomatic trip to Moscow, calling the country "incompetent" for allowing Syria to hold on to chemical weapons and accusing Russia of trying to influence elections in Europe using the same methods it employed in the United States. Mr. Tillerson's comments, made in interviews aired on Sunday, were far more critical of the Russian government than any public statements by…
---
FLIPKART, INDIA'S AMAZON, RAISES $1.4 BILLION FROM MICROSOFT, EBAY, TENCENT
Flipkart has announced a $1.4bn capital injection from Tencent, eBay and Microsoft, with India's largest ecommerce company accepting a reduced valuation in order to boost its firepower for an intensifying battle with Amazon. The funding round valued Flipkart at $11.6bn, it said on Monday – significantly down from the $15bn valuation it enjoyed when it raised funds in September 2015. Investor appetite towards the Indian tech sector has cooled since then, with ecommerce volume growth proving …
Read More at Financial Times Here
Read More at Economic Times Here
---
Closing Bell
– Monday, April 10th
Markets Tick Slightly UP as Investors Show Caution Over Geopolitical Events
Big Insider Trades
– AeroVironment, Inc. (AVAV) Chairman Timothy Conver Sells $2.5m Over 3 Shorts
– Apollo Global Management, LLC (APO) Stakeholder Tiger Global Management Buys $27m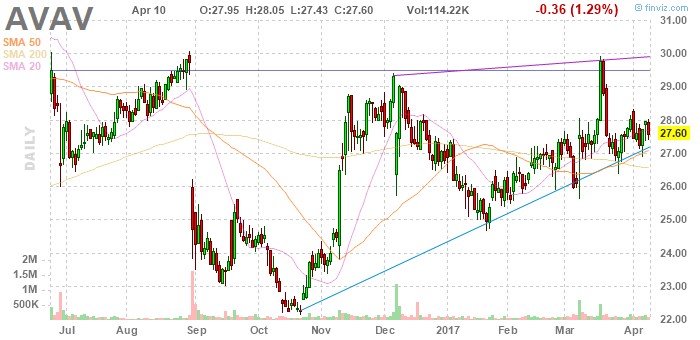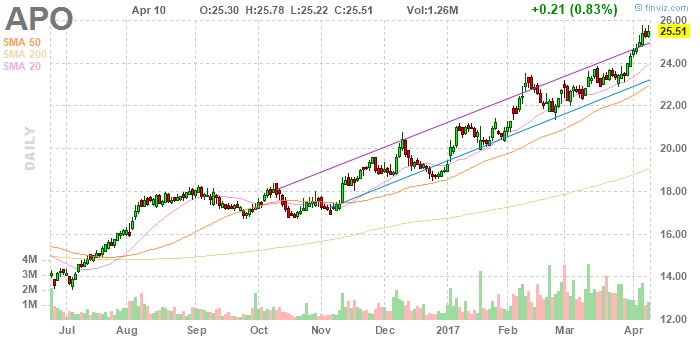 Winners & Losers
– Straight Path Communications, Inc. (STRP) Rockets UP (151.21%) After Entering Agreement to be Acquired by AT&T for $1.25 Billion
– OncoMed Pharmaceuticals, Inc. (OMED) Tanks DOWN (36.64%) as Phase 2 Cancer Drug Trial Flops
Most Talked About
Straight Path Communications, Inc. (STRP) a Near Unanimous Strong Buy After Skyrocketing UP (151.21%) on News AT&T Will Buy Company for $1.25 Billion in Bet on 5G
The TIP Sheets
– Monday, April 10th
– OncoMed Pharmaceuticals, Inc. (OMED) Tanks DOWN (36.64%) After an Important Phase 2 Cancer Drug Trial Flops. On Top of that, Bayer Walked Away from Two Separate Drug Partnerships with the Company. Expect Shares to Continue DOWN
Unusual Volume
Whole Foods Market, Inc. (WFM) Jumps UP (9.98%) on 27m Shares Traded After Activist Investor Takes Stake to Consider Sale, Speed Turnaround. Expect Shares to Continue UP