The Capitalist Newsletter – May 9, 2017
GUY COHEN WALKS YOU THROUGH WHERE THE SMART MONEY IS IN TRADING TECH
Guy's cautiously optimistic stance is paying dividends. As you spend more time with him, you'll be able to read the market more accurately, being free from all the clutter and drama of the "news". This is why so many traders stay with Guy year after year.
Today's video is in two parts … The quick summary is that oil and gas stocks are set for a short term bounce with one of Guy's favourite reversal setups. But the big situation is that tech continues to dominate the market's bullishness.
If you want to delve deeper into what's happening, make sure to stay tuned past the 5-minute mark of the video, where Guy outlines more stocks that are setting up intriguingly.
Remember, in our world we typically only trade breakouts. This protects us from situations where the setup looks great but there's no actual follow-through in the stock.
Watch Today's OVI Market Review to See How The Smart Investors Are Cashing in on Tech!
Read The Capitalist's Take Here
---
EMMANUEL MACRON WINS FRENCH PRESIDENTIAL ELECTION IN LANDSLIDE; BECOMES FRANCE'S YOUNGEST PRESIDENT EVER
Emmanuel Macron won the French presidential election in a landslide on Sunday, setting himself up to be the youngest president in France's history. Macron, a 39-year-old pro-business centrist, defeated Marine Le Pen, a far-right nationalist who called for France to exit the European Union, by a vote of 66.06% to 33.94%, according to the French Interior Ministry.
Read More at Business Insider Here
Read More at The Telegraph Here
---
SALLY YATES TESTIFIES BEFORE CONGRESS; WARNED WHITE HOUSE FLYNN WAS BLACKMAIL RISK
Former acting attorney general Sally Yates is testifying this afternoon along with former director of national intelligence James R. Clapper Jr. before the Senate Judiciary Committee's subcommittee on crime and terrorism, chaired by Sen. Lindsey O. Graham (R-S.C.), who unlike some GOP colleagues seems interested in getting to the bottom of the Russia scandal in a timely fashion and in full view of the American public.
Word leaked out before she appeared that President Barack Obama, according to multiple Obama administration officials, warned then-President-elect Donald Trump not to hire Michael Flynn as national security adviser
Read More at The Washington Post Here
---
Closing Bell
– Monday, May 8th
Markets Close Flat Following French Election Results
Big Insider Trades
– Apple, Inc. (AAPL) Senior Vice President Angela Ahrendts Sells $3.75m
– United Security Bancshares (UBFO) Director Benjamin Mackovak Buys $3.2m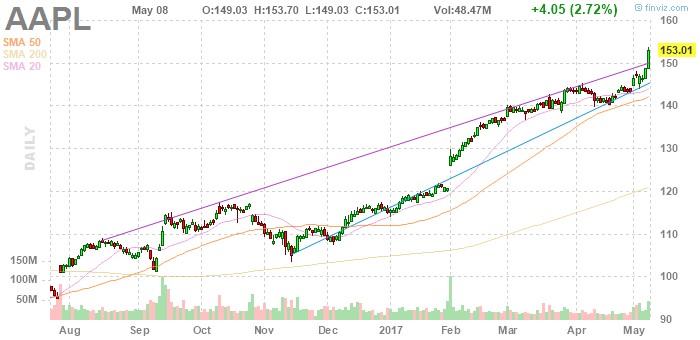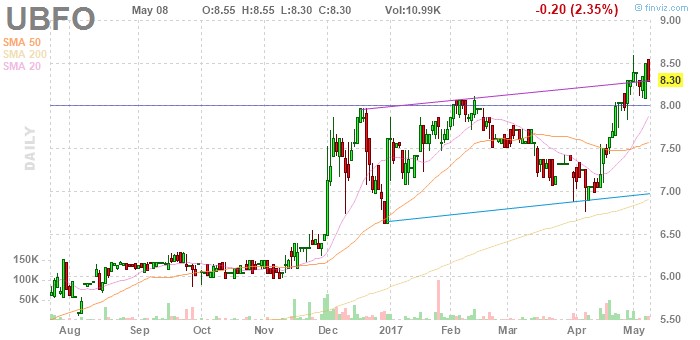 Winners & Losers
– Inpixon (INFX) Skyrockets UP (148.04%) on Order from Non-Government Fortune Healthcare Insurer
– Horizon Pharma Plc (HZNP) Tumbles DOWN (35.04%) After Significantly Lowering Guidance Following Disappointing Earnings Report
Most Talked About
Kate Spade & Co. (KATE) a Near-Unanimous Strong Buy After Agreeing to be Bought Out by Competitor Coach
The TIP Sheets
– Monday, May 8th
– Tribune Media Company (TRCO) Rises UP (5.24%) After News that Sinclair Broadcast Group Will Buy the Company for $3.9 Billion Plus Debt. Expect Shares to Continue UP
Unusual Volume
Kate Spade & Co. (KATE) Jumps UP (8.31%) on 125m Shares Traded After the Company Agrees to be Purchased by Rival Coach for $2.4 Billion. Expect Shares to Continue UP