The Capitalist Newsletter – May 8, 2017
LABOR SHORTAGES SQUEEZE BUILDERS; PROPERTY PRICES RISING QUICKLY
By now, the entire world is familiar with President Trump's stance on border security and his infamous wall. Yet, as Trump pushes to remove illegal immigrants from the U.S. citing safety and security concerns, there's some already noticeable results that he hadn't planned on… As a result of Trump's stance on illegals, more and more builders are finding themselves with a shortage of reliable labor to put up homes. As a result of the labor shortage, home prices are rising quickly.
Read The Capitalist's Take Here
Read More at Fox Business Here
---
KUSHNER COMPANIES OFFERS VISA-FOR-INVESTMENT EVEN IN CHINA; REPORTERS BANNED
Organizers barred journalists on Sunday from a publicly advertised event in Shanghai that offered Chinese investors the chance to get U.S. immigrant visas if they put money in a real estate project linked to the family of President Donald Trump's son-in-law. The two-tower luxury apartment complex in New Jersey, One Journal Square, is being developed by KABR Group and the Kushner Companies, which until recently was headed by senior White House advisor Jared Kushner, the husband of Trump's daughter Ivanka. The developers are seeking…
---
UBER FACES CRIMINAL PROBE OVER SOFTWARE USED TO EVADE AUTHORITIES
Federal authorities have launched a criminal inquiry into Uber's use of its so-called ghost-app program, an official familiar with the matter said.
The official, who is not not authorized to comment publicly, did not elaborate on the scope of the Department of Justice investigation into the company's program known as Greyball.
The controversial technology allowed Uber engineers to take over a user's app and send them a map that did not accurately reflect which drivers were in the area.
Read More at Financial Times Here
---
Closing Bell
– Friday, May 5th
Markets Finish UP Following Rise in Crude
Big Insider Trades
– The Boeing Company (BA) SVP Timothy Keating Sells $6m
– Wells Fargo & Co. (WFC) Director Ronald Sargent Buys $500k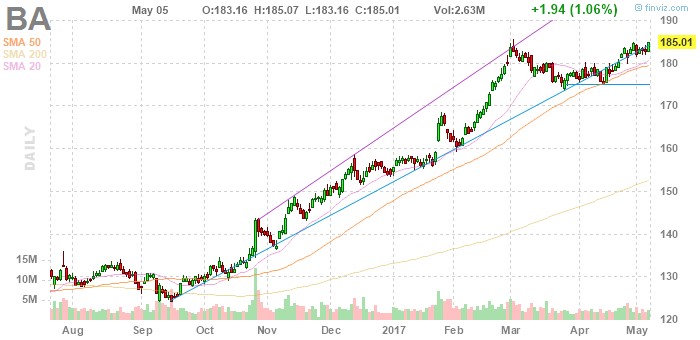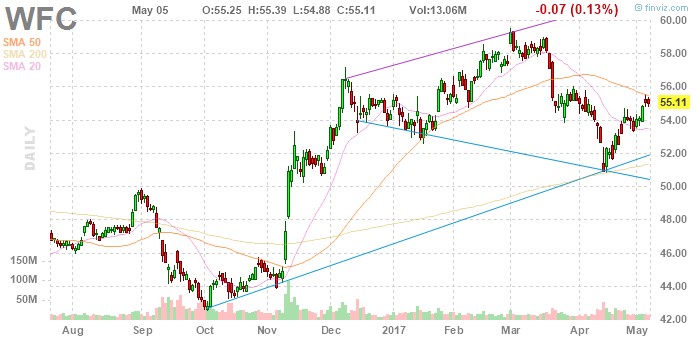 Winners & Losers
– Universal Display Corp. (OLED) Jumps UP (23.87%) After Reporting Far Better Than Expected First Quarter Earnings
– Brightcove Inc. (BCOV) Tumbles DOWN (30.75%) After Missing the Mark in Adjusted Earnings and Guidance
The TIP Sheets
– Friday, May 5th
– Universal Display Corp. (OLED) Jumps UP (23.87%) After Reporting Far Better Than Expected First Quarter Earnings. The Company More than Quintupled its Net Income from the Same Period One Year Ago and Raised Guidance. Expect Shares to Continue UP
Unusual Volume
Zynga, Inc. (ZNGA) Rises UP (12.68%) on 42m Shares Traded After Stellar Earnings Report. The Video Game Maker Easily Beat its Own Guidance, Saw Record Mobile Results, and Reported Strong Performance in Zynga Poker, which Saw Revenue Grow 63%. Expect Shares to Continue UP