Arabella Advisors Named Among the Best Entrepreneurial Companies in America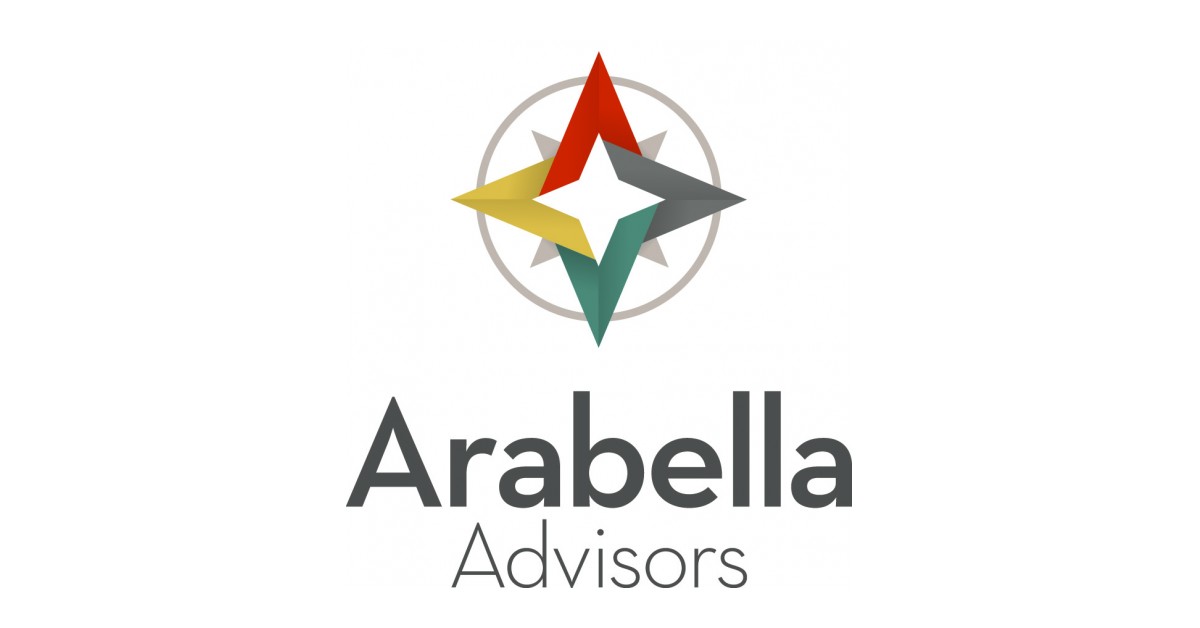 Entrepreneur magazine has picked the innovative philanthropy consulting firm for its 2019 "Entrepreneur 360" list.
Press Release – updated: Oct 1, 2019
WASHINGTON, October 1, 2019 (Newswire.com) –
Today, Entrepreneur magazine named Arabella Advisors to its list of the "Best Entrepreneurial Companies in America." The announcement comes as a result of the magazine's annual "Entrepreneur 360," a premier study delivering what Entrepreneur Media calls "the most comprehensive analysis of private companies" in the United States. Based on the study, Arabella is being recognized for excellence across five categories: impact, innovation, growth, leadership and business value.
Headquartered in Washington, D.C., and with offices in New York, Chicago, and San Francisco, Arabella Advisors is a full-service consultancy to philanthropists and impact investors. Its teams provide strategic guidance and sophisticated project implementation support to foundations, corporations and individuals pursuing bold philanthropic goals. It is the only company in the philanthropy sector to be recognized.
"I am delighted that Entrepreneur has named Arabella Advisors as one of America's top private companies," said the company's CEO, Sampriti Ganguli. "Credit goes to the more than 200 Arabella employees who work hard to help our clients turn inspiring philanthropic ideas into life-changing impact. Arabella is privileged to work with clients who are creating positive change literally every day, in our local communities, across the nation and around the world. We are constantly looking for ways to increase the effectiveness of that work, through innovations in grant making, fiscal sponsorship, impact investing, collaboration and more. This award is testament to the excellent work our team does to help our clients accomplish their missions."
Entrepreneur 360 honorees were identified based on results from a comprehensive study of independently owned companies using a proprietary algorithm and other advanced analytics. The algorithm is built on a balanced scorecard approach and designed to measure five major pillars of entrepreneurship: innovation, growth, leadership, impact and business valuation.
Arabella is a certified B-Corporation and has also previously been ranked by B-Lab among its "Best for the World" companies. To learn more, contact [email protected]​.
About Arabella Advisors
Arabella Advisors provides a full spectrum of advisory and support services to help clients achieve philanthropic goals. Comprised of over 200 creative problem solvers, the Arabella team guides clients to the most efficient path from their inspiring ideas to life-changing impact. It works across the country and around the world on a wide range of issues, always with a focus on advancing individual client needs and goals. To learn more, visit arabellaadvisors.com.
About Entrepreneur Media Inc.
For 42 years, Entrepreneur Media Inc. has been serving the entrepreneurial community by providing comprehensive coverage of business and personal success through original content and events. Entrepreneur magazine, Entrepreneur.com, GreenEntrepreneur.com and publishing imprint Entrepreneur Press provide solutions, information, inspiration and education read by millions of entrepreneurs and small business owners worldwide. To learn more, visit entrepreneur.com. Follow us on Twitter or Instagram at @Entrepreneur and like us on Facebook at facebook.com/entmagazine.
Source: Arabella Advisors
Uber and Hyundai Are Planning to Offer Flying Taxi Rides by 2023
By Cat Ellis
At CES 2020, Uber and Hyundai showed off a full-size mock-up of a flying taxi that both companies hope will be ferrying you above congested city streets by 2023.
The electric plane, called Uberdai, will carry a pilot and three passengers up to 60 miles, at speeds of up to 180mph, slashing journey times and helping get cars off the road. Eventually the craft will be automated, but for now the two companies are focusing on manned craft.
The flying taxi market is starting to get pretty lively. Last year, Boeing began test flights to test the safety of Boeing. Next, an electric aircraft with passenger pods designed to travel up to 50 miles, and Bell Helicopter unveiled the Bell Nexus, which the company hopes will "redefine air travel".
The difference with Hyundai's plane is its partnership with Uber, which is a name synonymous with ride-sharing throughout much of the world, and already has the infrastructure in place to offer flights as an option alongside trips by car, bike, scooter, helicopter and even submarine.
Ready for lift-off?
Uber has been aiming for the skies for several years now, teaming up with various aerospace companies to build a fleet of mini aircraft. At the Uber Elevate Summit in June 2019, it revealed a concept created in collaboration with Jaunt Air Mobility – a business that's aiming to create a fully autonomous aircraft by the end of 2029.
This design was a cross between a helicopter and a plane, with a rotor to get it off the ground, and wings for gliding once airborne to conserve power.
"It's called the compound aircraft, and what it's doing is really trying to get the best of both worlds of hover and high-speed efficient flight," Uber's head of engineering Mark Moore said at the event.
Uber intends to launch its first swarm of flying cars in the US and Australia in 2023, with schemes planned for Dallas, Las Vegas and Melbourne. We'll keep you updated as we learn more over the coming months. 
This CEO Writes 9,200 Holiday Cards to His Employees Every Year
Sheldon Yellen, CEO of BELFOR Holdings, Inc., handwrites holiday cards to each of his 9,200 employees to express gratitude.
"He travels with a suitcase full of stationery. He also pens handwritten notes for thank-yous, anniversaries, and birthdays," said Business Insider in a recent report.
According to researches and career experts, the most successful corporate managers are those who can thank and encourage their employees. Even before he was chief executive, Yellen has written a holiday and birthday card to every company employee each year.

"There is an inside joke with acquisitions that I ask prior to closing: 'How many more people?' — "since I am constantly calculating that in my mind rather than 'What is the EBITDA [earnings before interest, tax, depreciation, and amortization]?'" said Yellen in an interview.

Yellen started doing this in 1985 after he was hired by his brother-in-law, and many of the employees felt he was getting special treatment.
"If nothing else, the cards would encourage people to stop by his desk to say thank you, he thought," reported Business Insider. "And it worked," he said. "It got people talking, we started to communicate more, and I like to think it helped me earn respect within the company."

Yellen is not just doing this for the thank you – he writes thank-you notes, anniversary cards, holiday cards, and writes to his employees' kids when they are sick, said Alexandra Gort, company director of marketing communications.

According to research, good employees will quit their jobs if they are not given enough recognition. Business Insider reported that "Yellen has found taking the time to write out a card for each and every person has created a culture of compassion throughout the company."
Entrepreneurs Upbeat About Hiring, Researchers Find
By JOYCE M. ROSENBERG, AP Business Writer
NEW YORK (AP) — Although many small businesses struggle to find staffers to fill their open positions, many 
That's one of the findings of a study by researchers at Babson College in Wellesley, Massachusetts. The study, based on surveys of approximately 3,000 people in the U.S. during 2018, found that 87% of entrepreneurs with young companies expect to employ workers during the next five years, and 38% expect to have six or more workers. Seventeen percent said they expected to have 20 or more workers in five years.
Those expectations reflect the confidence and optimism of owners of businesses that are in the early stages of growth, the study said. "They trust that they can recruit, hire, and develop employees to help them successfully grow their business," it said.
The jobs entrepreneurs are contemplating may be most abundant in companies that provide finance, real estate and business services, as well as retail and wholesale businesses. Those industries combined account for more than half the new companies the Babson researchers studied.
The study, which examined a range of aspects of entrepreneurship, also looked at business ownership as a means to earn a living — in other words, how many people start companies because they couldn't find other work. Less than 9% of 
Follow Joyce Rosenberg at www.twitter.com/JoyceMRosenberg. Her work can be found here: https://apnews.com