AI-Powered Smart Pillow That Auto-Adjusts to Each Individual User Coming Soon to Kickstarter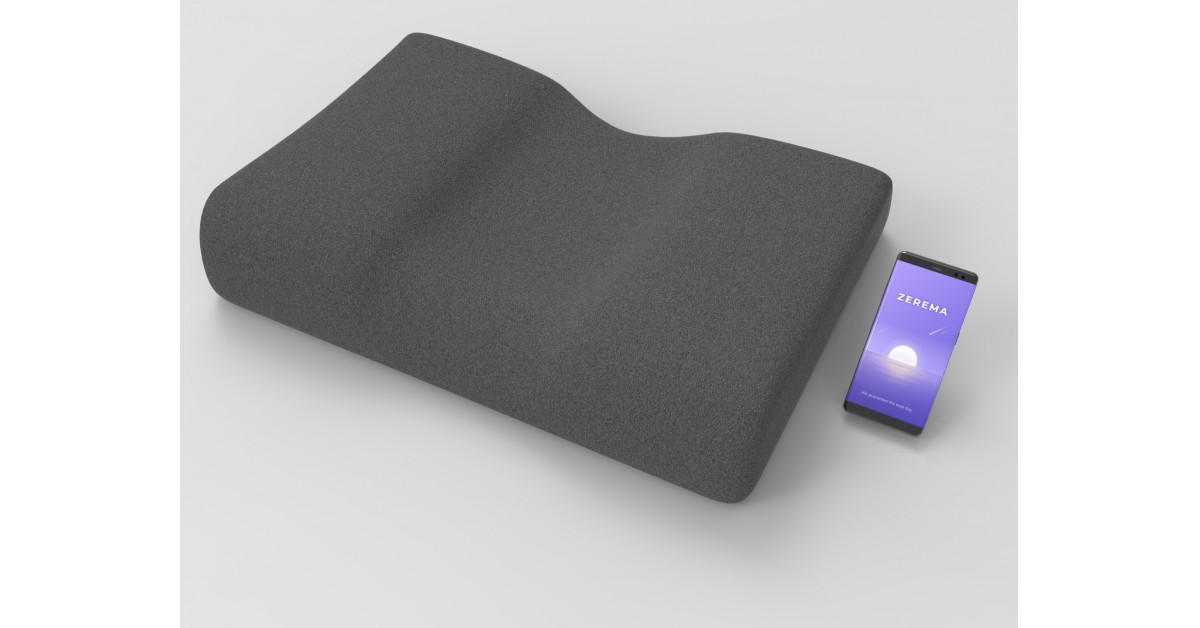 ZEREMA, a memory foam pillow that incorporates deep-learning technology to auto-adjust neck height and prevent snoring, launches on Kickstarter June 29, 2020
Press Release – updated: Jun 26, 2020
COSTA MESA, Calif., June 26, 2020 (Newswire.com) –
MAETEL, an ex-Samsung developer's startup, is bringing its first official pillow product to Kickstarter this coming Monday. The team came together with the vision to create customizable sleep products that work for all but aren't one-size-fits-all. After four years of development, MAETEL is proud to present ZEREMA's sophisticated features such as auto-height adjusting and anti-snore.
The main issue ZEREMA aims to solve is snoring. When paired to its AI-programmed app, the pillow learns each individual user's snore sound and automatically adjusts its air cushions to gently open up the user's airway during their sleep. It also tracks any other major sleep disturbances and provides personalized feedback on how the user slept each night.
"We've found snoring to be a significant cause of sleep deprivation," says MAETEL co-founder and CEO Jeong Key. "Not only because it indicates the snorer themself never gets deep enough sleep but also because it wakes up those sleeping next to them. That's why we believe ZEREMA will be the sweet remedy for a lot of people's sleep problems."
Even with this advanced tech underneath, ZEREMA was designed to prioritize comfort. The pillow is made with open-cell memory foam, which provides superior support to the head, neck, and shoulders. Unlike most conventional closed-cell memory foam pillows, ZEREMA allows for proper ventilation, keeping the pillow cool and clean through extended periods of use.
Pre-orders of ZEREMA will be available for 30 days once the Kickstarter campaign goes live on June 29. Backers can save as much as 50% by pledging the limited Super Early Bird reward.
ZEREMA combines smart technology with elegant design to provide the ultimate sleep solution for everyone. For more information on the product, visit zerema.co.
Source: MAETEL