The Capitalist Newsletter – March 27, 2017
IRAN SANCTIONS 15 U.S. FIRMS; CITING HUMAN RIGHTS ABUSES AND ISRAEL TIES
In what's seen as tit for tat, Iran has levied sanctions against 15 American companies as payback for sanctions President trump has placed on companies said to be aligned with Iran's ballistic-missile program. Iran says that the sanctioned companies support terrorism, repression, and Israel's occupation of Palestinian land. How bad is the growing animosity between Iran and the U.S.? What's next in the saga?
Read The Capitalist's Take Here
---
LACKING VOTES, REPUBLICANS PULL AMERICA FIRST HEALTH PLAN
President Donald Trump suffered a stunning political setback on Friday in a Congress controlled by his own party when Republican leaders pulled legislation to overhaul the U.S. healthcare system, a major 2016 election campaign promise of the president and his allies. House of Representatives leaders yanked the bill after a rebellion by Republican moderates and the party's most conservative lawmakers left them short of votes, ensuring that Trump's first major legislative initiative since taking office on Jan. 20 ended in failure. Democrats were unified against it.
Read More at Washington Post Here
---
UBER SUSPENDS SELF DRIVING CAR PROGRAM AFTER ARIZONA CRASH
Uber has pulled its self-driving cars from the roads after an accident which left one of the vehicles on its side. Pictures posted online showed the car on its right side on an Arizona street, next to another badly damaged vehicle. The car – a Volvo SUV – was in self-driving mode at the time of the crash, on Friday, Uber said. No one was hurt. A spokeswoman for the police in Tempe, Arizona said the accident occurred when another vehicle "failed to yield" to the Uber car at a left turn.
---
Closing Bell
– Friday, March 24th
Markets Finish with Mixed Results After Health Bill Pulled
Big Insider Trades
– Columbia Sportswear Company (COLM) President Bryan Timm Sells $1m
– Sears Holding Corp. (SHLD) CEO Edward Lampert Buys $4m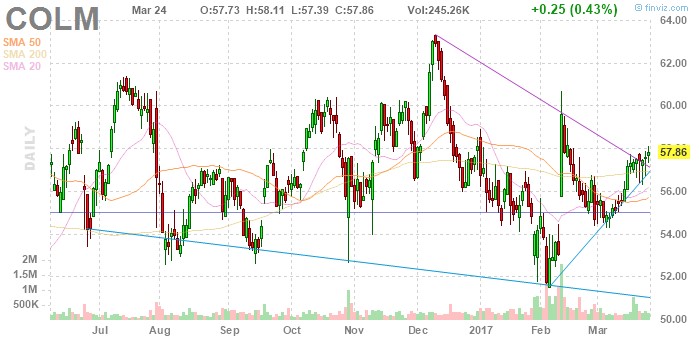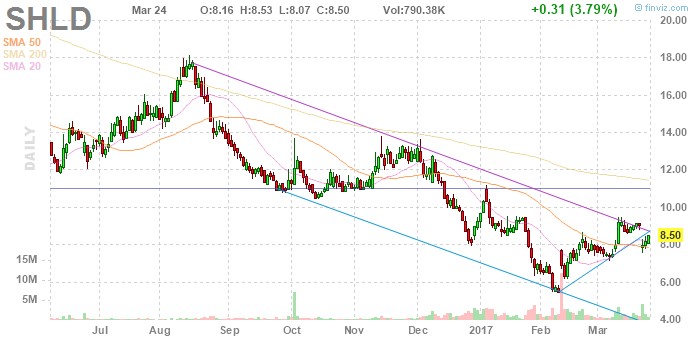 Winners & Losers
– HTG Molecular Diagnostics, Inc. (HTGM) Skyrockets UP (145.55%) Following Momentum from Company Obtaining CE Marking in Europe
– Xenon Pharmaceuticals, Inc. (XENE) Slumps DOWN (52.79%) After Company Abandons Acne Drug
The TIP Sheets
– Friday, March 24th
– GameStop Corp. (GME) Slips DOWN (13.61%) After Posting Disappointing Quarterly Results and Uninspiring Guidance. The Company Will Close More than 100 Locations. Expect Shares to Continue DOWN
Unusual Volume
Micron Technology, Inc. (MU) Rises UP (7.40%) on 107m Shares Traded After Extremely Positive Q2 Results. Revenue and Profits are Up Thanks to High Prices and Low Supply. Expect Shares to Continue UP