The Capitalist Newsletter – March 28, 2017
TRUMP TURNS TO DEMOCRATS ON TAX REFORM; PUSHING AWAY THE GOP?
Fresh off a defeat on U.S. healthcare legislation, the White House warned rebellious conservative lawmakers that they should get behind President Donald Trump's agenda or he may bypass them on future legislative fights, including tax reform. The threat by White House chief of staff Reince Priebus to build a broad coalition on tax reform that could include moderate Democrats came as the Republican head of the tax-writing committee in the House of Representatives said he hoped to move a tax bill through his panel this spring.
---
JARED KUSHNER, TRUMP'S SON-IN-LAW AND SENIOR ADVISOR, TO MEET WITH SENATE COMMITTEE IN RUSSIA PROBE
Jared Kushner, President Trump's son-in-law and senior adviser, is expected to meet with the Senate Intelligence Committee in its investigation of Russia's interference in the 2016 election, as congressional inquiries and a separate FBI investigation into possible ties between Trump associates and Russia officials threaten to engulf the administration. Kushner volunteered to testify before the Senate committee, panel leaders said in a joint statement Monday, adding that no date has been set for his appearance…
---
AMAZON CONSIDERS OPENING AUGMENTED REALITY FURNITURE STORES
Amazon's retail plans could extend well beyond books and groceries. New York Times sources hear that the internet giant is "exploring" the possibility of appliance and furniture stores with a technological angle. You'd use augmented or virtual reality to see how items would look in your own home, making it easier to pull the trigger on that new couch or stove. And there's a chance that Amazon might challenge some of its tech rivals more directly in retail, too…
Read More at Furniture Today Here
---
Closing Bell
– Monday, March 27th
Markets Close Mixed as Dow's Losing Streak Continues Weighed by Slide in Crude Oil
Big Insider Trades
– Q2 Holdings, Inc. (QTWO) Director R.H. Seale Sells $2m
– Vital Therapies, Inc. (VTL) Director Muneer Satter Buys $15m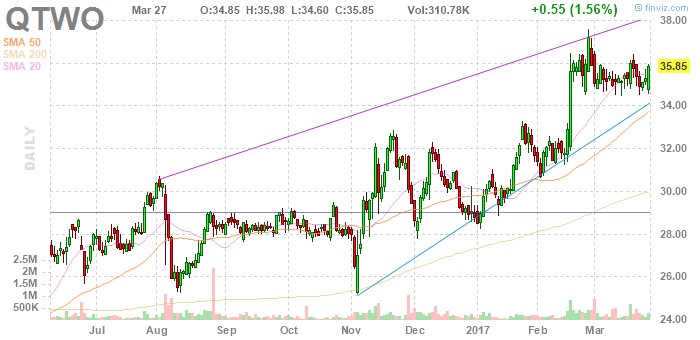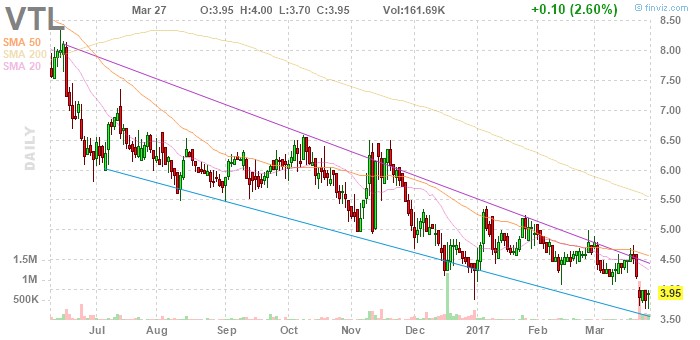 Winners & Losers
– Cellect Biotechnology Ltd. (APOP) Rockets UP (74.01%) After Announcing the World's First Successful Stem Cell Transplant Procedure
– Foamix Pharmaceuticals Ltd. (FOMX) Falls DOWN (41.76%) After Acne Drug Fails Late-Stage Study
Most Talked About
SNAP, Inc. (SNAP) a Majority Strong Buy After Two Analyst Upgrades Send Stock Rising UP (4.79%)
The TIP Sheets
– Monday, March 27th
– New Concept Energy, Inc. (GBR) Rose UP (66.67%) on News the Company is Looking for New Projects and Some Technical Momentum. With no Actual Fundamental Reasoning for the Price Jump, Expect Shares to Fall Back DOWN
Unusual Volume
G-III Apparel Group Ltd. (GIII) Falls DOWN (14.09%) on 8.5m Shares Traded After Posting Disappointing Q4 and Full Year Earnings, as Well as Lower 2017 Guidance. However, a New Partnership with Macy's Looks Encouraging. Expect Shares to Bounce Back UP