The Capitalist Newsletter – March 24, 2017
GOP LEADERS POSTPONE VOTE ON HEALTHCARE REFORM; TRUMP LOSING HIS GRIP ON THE PARTY?
Donald Trump's two biggest during his election were a border wall which Mexico would pay for and the immediate repeal and replacement of the Affordable Care Act. And while Trump has pushed for both, neither seems likely to happen anytime soon. The wall hasn't been approved by lawmakers, but Trump and Customs and Border Patrol have started accepting bids to build it. Trumpcare, on the other hand, isn't looking nearly as healthy. Is Trump losing his already tenuous grip on the majority party?
Read The Capitalist's Take Here
---
DISNEY INKS IGER TO JULY 2019
As many expected, Robert Iger will stay on a while longer as Disney's CEO and Chairman. The Walt Disney Company board said Thursday that it had extended Iger's contract to July 2, 2019. The board cited Iger's "outstanding leadership, his record of success in a changing media landscape, and his clear strategic vision for Disney's future." Iger, who is 66, had previously set a target departure date of 2018; his previous contract ran into mid-2018. But last April, one of the leading candidates to succeed Iger, Disney COO Thomas Staggs, stepped down.
---
THERANOS FOUNDER TO GIVE UP SHARES TO INVESTORS WHO PLEDGE NOT TO SUE
Theranos Inc. plans to give additional shares to investors who pledge not to sue the battered blood-testing company or Elizabeth Holmes, its founder and chief executive, people familiar with the matter said. The deal includes investors who participated in Theranos's latest funding rounds, which ended in 2015 and brought in more than $600 million. Those investors could get about two additional shares for each share they bought, one of the people said. The additional shares would come from Holmes's personal stake in Theranos, some of the people said. That would result in her relinquishing her majority ownership of the closely held Palo Alto, Calif., company, some of the people said…
Read More at Wall Street Journal Here
---
Closing Bell
– Thursday, March 23rd
Markets Tick DOWN as Healthcare Vote Postponed
Big Insider Trades
– Vonage Holdings Corp. (VG) Director Jeffrey Citron Sells $2.65m
– Intrepid Potash, Inc. (IPI) Director Landis Martin Buys $3.75m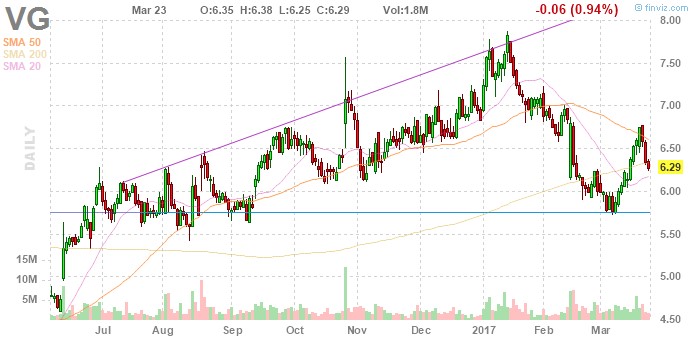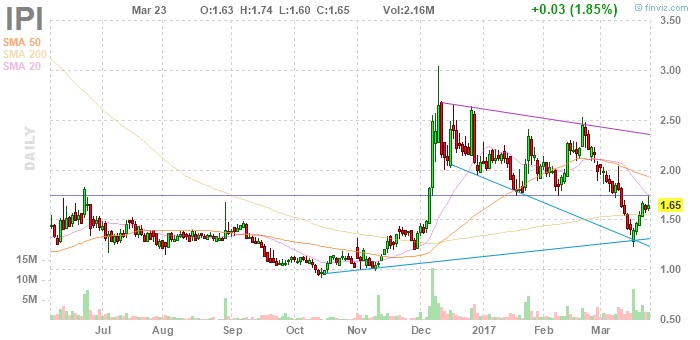 Winners & Losers
– HTG Molecular Diagnostics, Inc. (HTGM) Soars UP (83.64%) After Obtaining CE Marking from the European Union for its Vitro Diagnostic Assay
– Alphatec Holdings, Inc. (ATEC) Slips DOWN (22.76%) After Securing $18.9m Private Placement
Most Talked About
Flexion Therapeutics, Inc. (FLXN) Considered a Majority Strong Buy on Rumors the Company is About to Accept a Takeover Bid
The TIP Sheets
– Thursday, March 23rd
– Cancer Genetics, Inc. (CGIX) Rises UP (15.52%) After Announcing Record Revenue for Q4 and Full Year 2016. The Company also Provided a Rosy Outlook for 2017. Expect Shares to Continue UP
Unusual Volume
HTG Molecular Diagnostics, Inc. (HTGM) Rockets UP (83.64%) on 44m Shares Traded After Obtaining CE Marking from the European Union for its Vitro Diagnostic Assay. The CE Marking is a Legal Requirement for Medical Equipment Ensuring Users the Equipment Works as Promised. Expect Shares to Continue UP