TSS Photography Named a Top Service Franchise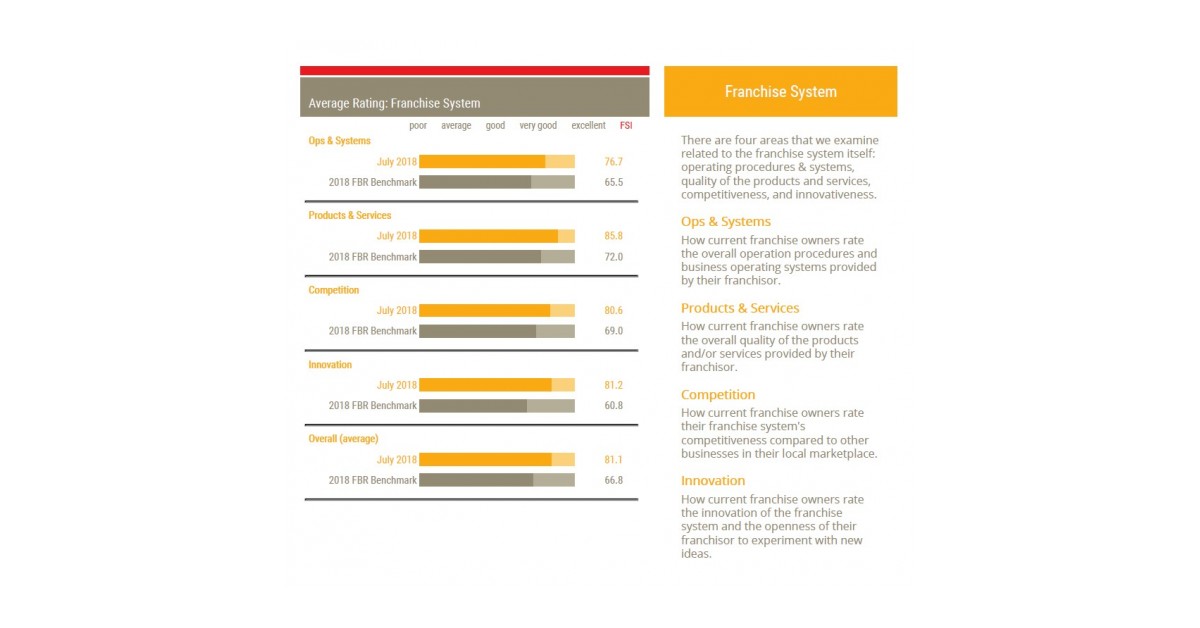 Press Release – updated: Sep 19, 2019
OKLAHOMA CITY, September 19, 2019 (Newswire.com) –
TSS Photography was recently named a top franchise by Franchise Business Review in its 2019 report on the Top Service Franchises.
TSS Photography's franchisees were surveyed on 33 benchmark questions about their experience and satisfaction regarding critical areas of their franchise systems, including training and support, operations, franchisor/franchisee relations, and financial opportunity.
TSS Photography scored 21.4% higher than the FBR national benchmark in all four areas of the survey called the "Franchise System". These four areas include operating procedures and systems, quality of products and services, competition and innovation. One franchisee said TSS has a "great system in the photography market that offers competitive technology for you (the owner) to compete."
Innovation is one area where TSS shines, as franchisees scored TSS a whopping 34% above the national average. TSS Photography Marketing Director, Alison Counts, had this to say about innovation, "As a leadership team we are always looking at ways to help franchisees make more money. We also focus on ways to streamline workflows, so the business is more enjoyable to run. Innovation is one of the reasons people look to join a franchise."
Franchise Business Review, a market research firm that performs independent surveys of franchisee satisfaction, provides the only ranking of franchises based solely on actual franchisee satisfaction and performance. Franchise Business Review publishes rankings of the top franchises in its annual Guide to Today's Top Franchises, as well as guides through the year ranking the top franchises in specific sectors.
To select the companies on the list of top service franchises, Franchise Business Review analyzed 18 months' worth of data from 174 brands, representing 19,500 franchisees in the services sector regarding their overall satisfaction with their brands and their likelihood to recommend them to others.
"Service businesses are appealing for several reasons including their low cost, low overhead, and flexibility, not to mention the wide selection of opportunities within the sector," said Eric Stites, CEO and Managing Director of Franchise Business Review. "With the tremendous demand and growth we're seeing in services franchises, it's more important than ever to make sure you do thorough research and due diligence before choosing a brand. All of the franchises on this year's list are performing well in many areas critical to their franchisees' success and have made franchisee satisfaction a top priority."
Visit www.FranchiseBusinessReview.com to learn more about the 2019 Top Services Franchises.
TSS is the leader in sports, school and event photography. TSS Photography offers the most technologically advanced systems for capturing and marketing images in the photo industry including a new facial recognition feature, mobile ordering, advanced green screen solutions and patented Virtual Groups. TSS owners enjoy working in their local communities with organizations that help with growth and development of local youth.
To learn more about TSS Photography contact:
TSS Franchise & Customer Development Director
James Calabrese
1-800-336-4550, ext 114
[email protected]
TSS Media inquiries
Alison Counts
Marketing Director
[email protected]
Source: TSS Photography Franchise