The capitalist Newsletter – April 10, 2017
OIL PRICES SURGE FOLLOWING U.S. MISSILE STRIKE ON SYRIA; PRIMED TO GO EVEN HIGHER
Oil prices spiked after the U.S. launched a missile strike on a Syrian government target. U.S. crude futures jumped more than 2% in early Friday trading after President Trump ordered the first direct American military action against the regime of Syrian President Bashar al-Assad. They pared those gains later. The strike, in which U.S. warships fired 59 Tomahawk cruise missiles at a Syrian government airbase, ramps up uncertainty in the oil-rich and politically unstable Middle East. "Geopolitics are often big drivers in oil markets," said Greg McKenna, chief market strategist at AxiTrader. "The U.S. strike against a regime that is …
---
NEIL GORSUCH CONFIRMED TO SCOTUS AFTER GOP USES NUCLEAR OPTION TO CLEAR THE WAY
More than two months ago, President Trump made it clear that if Neil Gorsuch's nomination to the Supreme Court created gridlock, he would say "If you can, Mitch, go nuclear." Trump's words came to fruition Thursday, as Senate Republicans triggered the "nuclear option," abandoning the long-held tradition of requiring 60 votes for confirmation, clearing the path for Neil Gorsuch to succeed the late Antonin Scalia on the court.
---
DOZENS KILLED IN EGYPT ON PALM SUNDAY FOLLOWING ISIS TERROR ATTACKS ON CHURCHES
ISIS claimed responsibility for bombings that killed 36 at two Coptic churches in Egypt on Palm Sunday — brazen strikes against a vulnerable minority on one of the most important days on the Christian calendar. The terror group's Amaq media wing said "a security detachment" of the Islamic State carried out the attacks on churches in the cities of Tanta and Alexandria. The bombings also left scores wounded. CNN could not independently confirm that ISIS was behind the attacks — or had any involvement in planning them. ISIS often uses Amaq news agency to claim attacks after they have happened…
---
Closing Bell
– Friday, April 7th
Markets Tick DOWN Following Syria Missile Strike
Big Insider Trades
– Apple, Inc. (AAPL) Senior VP Daniel Riccio Sells $1.7m
– L.B. Foster Co. (FSTR) Director Bradley Vizi Buys $1m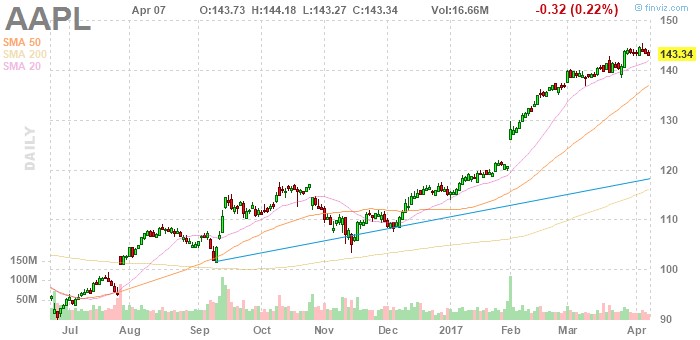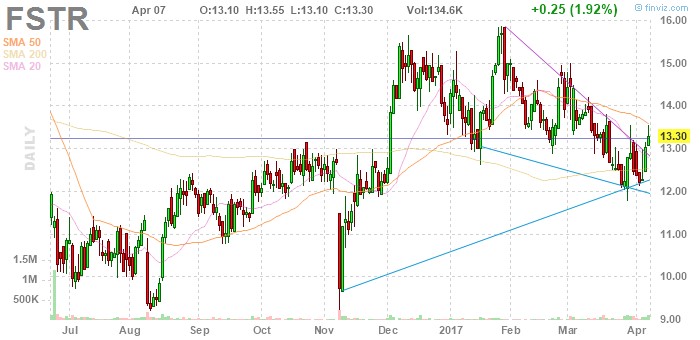 Winners & Losers
– Akorn, Inc. (AKRX) Shoots UP (18.04%) After News the Company May be Acquired by German Drugmaker Fresenius
– Catalyst Biosciences, Inc. (CBIO) Drops DOWN (25.85%) After Announcing $18m Underwritten Public Offering
Most Talked About
Raytheon Company (RTN) an Almost Unanimous Strong Buy After the Weapons Maker's Missiles were Used in Trump's Retalliation Against Syria
The TIP Sheets
– Friday, April 7th
– CarMax, Inc. (KMX) Ticks DOWN (2.59%) as the Company Focuses on Expansion. However, CarMax Beat Earnings for Quarter and Year, and Is Seeing Accelerating Sales Gains.
Unusual Volume
Akorn, Inc. (AKRX) Jumps UP (18.04%) on 24m Shares Traded After News that the Company is in Talks to be Acquired by German Drugmaker Fresenius. However, the Company also Lost a Court Case and Must Pay a Georgia Couple $20m. Expect Shares to Continue UP but with a small tick Down on the Court News.