The Capitalist Newsletter – April 19, 2017
CARDINAL HEALTH TO ACQUIRE MEDTRONIC SUPPLY BIZ FOR $6 BILLION; STRETCHED TOO THIN?
With the ongoing uncertainty surrounding healthcare reform, it's no surprise that U.S. drug distributor Cardinal Health is looking to expand operations and protect itself against any change (or lack thereof) to Obamacare. What is surprising though, is the money which Cardinal Health announced Monday that the company is paying to acquire some of Medtronic's operations — a whopping $6.1 billion. Is Cardinal Health stretched too thin? Or will Medtronic's patient operations bring big dividends for traders?
Read The Capitalist's Take Here
---
FACEBOOK'S ZUCKERBERG SAYS COMPANY'S FUTURE IS IN AUGMENTED REALITY
Mark Zuckerberg is sitting ramrod straight on the edge of a gray couch, sketching a vision of what Facebook will soon be like for its nearly 2 billion users. A blank wall turns into a 3-D art display with an animated, infinite rainbow waterfall — just by holding up a smartphone and viewing it through the camera.That future is now. This…
---
TRUMP SIGNS "BUY AMERICAN, HIRE AMERICAN" EXECUTIVE ORDER
President Donald Trump signed an executive order Tuesday directing federal agencies to implement the "Buy American, Hire American" rhetoric of his campaign. "The buy and hire American order I'm about to sign will protect workers and students like you," Trump told a crowd of technical students and manufacturing employees at the headquarters of Snap-On Tools, a Wisconsin-based manufacturer. "It's America first, you better believe it. It's time. It's time, right?"
Read More at Washington Post Here
Read More at The White House Here
---
Closing Bell
– Tuesday, April 18th
Markets Close DOWN as Investors Question Tax Reform Timeline
Big Insider Trades
– The Boston Beer Company, Inc. (SAM) Chairman James Koch Sells $1m
– Wells Fargo & Co. (WFC) CEO Timothy Sloan Buys $2m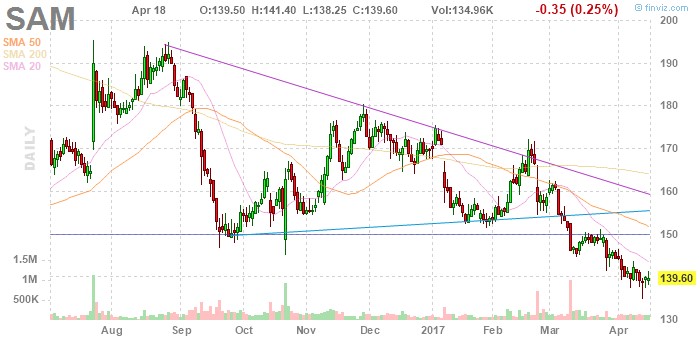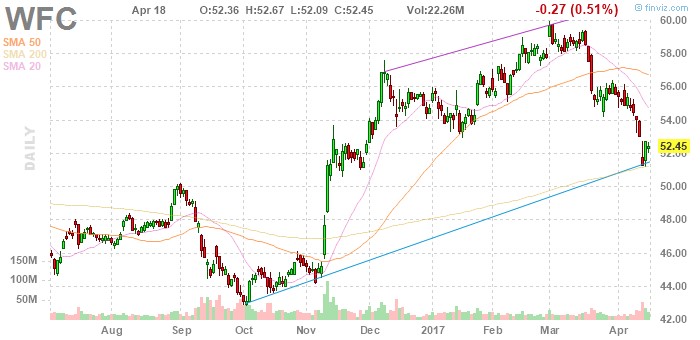 Winners & Losers
– GNC Holdings, Inc. (GNC) Soars UP (24.72%) on Earnings Beat
– Power Solutions International, Inc. (PSIX) Tumbles DOWN (31.18%) After Company Announces Release of Nasdaq Delisting Notice
Most Talked About
Goldman Sachs Group, Inc. (GS) Considered a Majority Strong Sell After Rare Weak Trading Day Sees Shares Hit Lowest Intraday Trading Price Since November
The TIP Sheets
– Tuesday, April 18th
– Kate Spade & Co. (KATE) Slides DOWN (6.39%) After Earnings Miss. The Report Should Prompt KATE to Accept Buyout From Rival Designer Coach. Expect Shares to Bounce Back UP
Unusual Volume
Interpace Diagnostics Group, Inc. (IDXG) Jumps UP (28.37%) 57m Shares Traded After UnitedHealth Agrees to Cover IDXG's Test for Use in Biopsies. Expect Shares to Continue UP