The Capitalist Newsletter – April 3, 2017
U.S. OIL INDUSTRY SEES BOOM AS OPEC CUTS TAKE EFFECT; WILL IT LAST?
In November, the Organization of Petroleum Exporting Countries (OPEC) agreed to cut oil production by 1.2 million barrels per day. As a result, oil prices have raised slightly now that the cuts to supply have started to be noticed. But is it enough? In the midst of an oil glut, OPEC's cuts haven't truly truly taken hold just yet. But those cuts are starting to be noticed as oil has risen to over $50 a barrel. However, the U.S. has taken advantage of OPEC's supply reduction to efficiently produce oil from shale and fracking to offset those OPEC cuts. Now, with the OPEC deal coming up for renewal, will the deal keep going? What does it mean for U.S. oil? Can oil continue to rise?
Read The Capitalist's Take Here
---
TESLA BEATS EXPECTATIONS WITH RECORD 25,000 VEHICLE DELIVERIES IN Q1; SALES UP 69%
Tesla started 2017 with its best-ever quarterly vehicle production and delivery results, in line with the guidance given to shareholders earlier this year. While that's a positive development, it's a drop in the bucket compared to CEO Elon Musk's goal of quintupling Tesla production to a half million units by 2018.
The Palo Alto, California-based company built 25,418 Model S sedans and Model X crossover vehicles in the quarter that ended March 31, Tesla said in a statement. That was slightly above its previous quarterly high of 25,185 in last year's third quarter.
---
TRUMP SAYS U.S. WILL ACT UNILATERALLY TO TACKLE NORTH KOREA ALONE IF CHINA WON'T HELP
Donald Trump has warned that the US will take unilateral action to eliminate the nuclear threat from North Korea unless China increases pressure on the regime in Pyongyang. In an interview with the Financial Times, the US president said he would discuss the growing threat from Kim Jong Un's nuclear programme with Xi Jinping when he hosts the Chinese president at his Florida resort this week, in their first meeting…
Read More at The Independent Here
---
Closing Bell
– Friday, March 31st
Markets Close Modestly DOWN to End Strong Quarter
Big Insider Trades
– Oracle Corp. (ORCL) EVP John Fowler Sells $11m
– Campbell Soup Company (CPB) Director Bennett Dorrance Buys $52.5m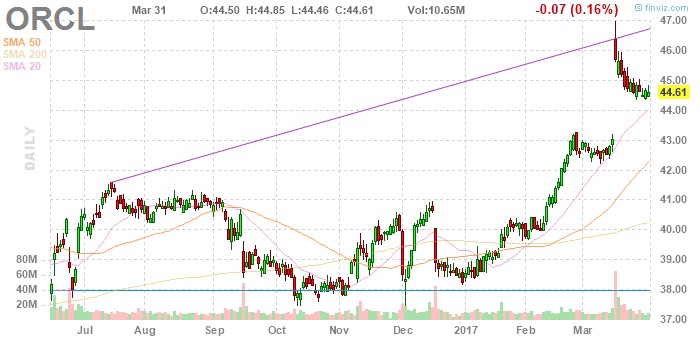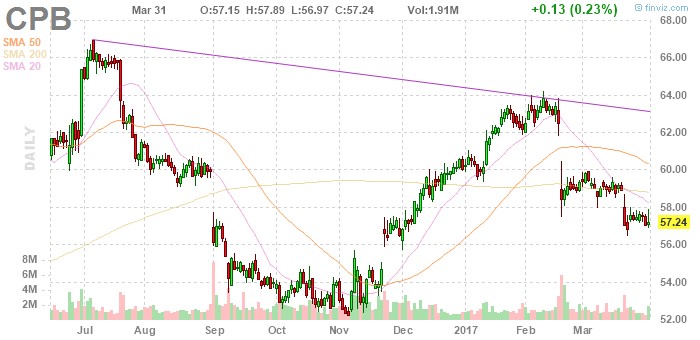 Winners & Losers
– Akari Therapeutics, Plc (AKTX) Rockets UP (58.51%) After Reports that the Company Has Received Fast Track Designation for a Drug
– Proteostasis Therapeutics, Inc. (PTI) Tumbles DOWN (28.19%) on Poor Q4 and Full Year 2016 Earnings Report
The TIP Sheets
– Friday, March 31st
– Akari Therapeutics, Plc (AKTX) Rises UP (58.51%) After Phase II Trial Patients for LDH Drug Show Significantly Positive Results, Gaining the Company Fast Track Status for LDH Drug. Expect Shares to Continue UP
Unusual Volume
Blackberry Ltd (BBRY) Rises UP (11.51%) on 54m Shares Traded After Reporting Better-than-Expected Adjusted Earnings for Sixth Straight Quarter as Software Business Looks to be Succeeding. The Company Will Also License Brand for New Tablets, Wearables, and Appliances. Expect Shares to Continue UP