The Capitalist Newsletter – April 5, 2017
TESLA SURPASSES FORD IN MARKET VALUE; BUT CAN THE STOCK KEEP MOVING UP?
While car sales have slowed down in the U.S. this year, Tesla is picking up speed. The electric car maker has officially passed Ford Motor in market share, and is now within striking distance of General Motors. As other carmakers struggle with stagnant and swollen inventories, Tesla is delivering more vehicles than ever. Can Elon Musk's company keep demand up? What can traders expect from Tesla in the future?
Read The Capitalist's Take Here
---
FED'S JEFFREY LACKER STEPPING DOWN OVER HIS ROLE IN CONFIDENTIAL FED INFO LEAK
Richmond Federal Reserve President Jeffrey Lacker abruptly left the U.S. central bank on Tuesday after admitting a conversation he had with a Wall Street analyst in 2012 may have disclosed confidential information about Fed policy options. The 2012 leak had triggered a criminal investigation and came as the Federal Reserve was laying the groundwork for a massive bond buying package that it rolled out later in the year. The information was disclosed by Medley Global Advisors one day ahead of
---
STAPLES ENTERS TALKS WITH PRIVATE EQUITY BIDDERS IN CONSIDERATION OF SELLING ITSELF
Staples Inc. is going to reinvent itself one way or another. The office-supply chain is in early talks to sell itself to private equity, in a deal that could value the company at $7 billion, The Wall Street Journal reported Tuesday. The timing couldn't be better: Staples was …
---
Closing Bell
– Tuesday, April 4th
Markets Edge UP as Investors Await Key Events
Big Insider Trades
– Masimo Corp. (MASI) CFO Mark de Raad Sells $4.5m Over 3 Shorts
– G-III Apparell Group Ltd.. (GIII) CEO Morris Goldfarb Buys $150k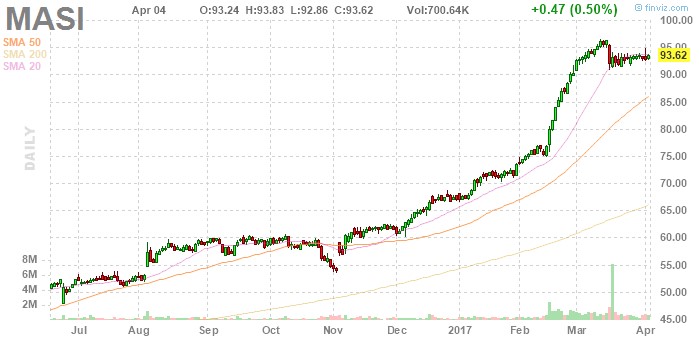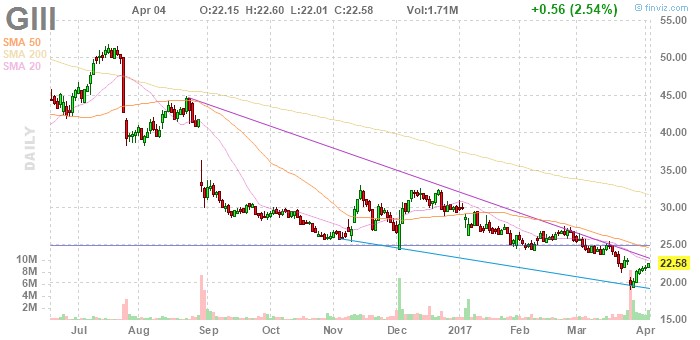 Winners & Losers
– General Communications, Inc. (GNCMA) Rockets UP (62.40%) After Entering Agreement to be Acquired by Liberty Interactive
– Corvus Pharmaceuticals, Inc. (CRVS) Falls DOWN (49.98%) After Revealing Poor Interim Results from Phase 1/1b Studty
Most Talked About
Staples, Inc. (SPLS) Considered a Majority Strong Buy After Rising UP (9.82%) on Reports the Company is Looking to Sell Itself
The TIP Sheets
– Tuesday, April 4th
– Kate Spade & Co. (KATE) Slides DOWN (14.65%) as After the Company Said it Needs More Time to Mull Offer of Acquisition by Rival Designer Coach. Expect KATE to Accept the Offer, and for Shares to Bounce Back
Unusual Volume
Staples, Inc. (SPLS) Soars UP (9.82%) on 31m Shares Traded After News that the Company is Looking to Sell Itself After Failed Merger with Office Depot on Antitrust Ground. Expect Shares to Continue UP