The Capitalist Newsletter – December 21, 2016
ROGUE ONE BLASTS DISNEY INTO NEW TERRITORY; BECOMES FIRST STUDIO TO GROSS $7 BILLION
Walt Disney studios has gone from Mickey Mouse to Darth Vader, and boy is it paying off. With Rogue One: A Star Wars Story having a worldwide opening weekend coup of $290 million, Disney has become the first movie studio in history to gross $7 billion globally at the box office. Where does the studio go from here? And just how high is the roof for The Walt Disney Company?
Read The Capitalist's Take Here
---
FRED'S AGREES TO ACQUIRE 865 RITE AID STORES
In a bid to bolster its chances to buy Rite Aid, Walgreens Boots Alliance and Rite Aid said Tuesday that they plan to sell hundreds of Rite Aid locations to Fred's Inc.for $950 million.If the sale of the 865 stores gets the green light from regulators, Fred's would instantly become one of the biggest pharmacy chains in the U.S., and Walgreens' year-long quest to merge with its drug store rival would move closer to its goal of the deal closing at the start of next year.
---
MARK ZUCKERBERG BUILDS SOFTWARE BUTLER – JARVIS FOR HIS HOME
Mark Zuckerberg's artificial intelligence-imbued software "butler" — named Jarvis — is now in service, and even plays with his family, the Facebook chief said Monday. Zuckerberg took on the personal project this year, devoting about 100 hours to making a system inspired by the "Iron Man" film character Jarvis as a virtual assistant to help manage his household..
Read More at Economic Times Here
---
Closing Bell
– Tuesday, December 20th
Dow Flirts with 20k as Financials Lead Markets Higher
Big Insider Trades
– Genesee & Wyoming, Inc. (GWR) Director Mortimer Fuller Sells $2m
-Infinity Pharmaceuticals, Inc. (INFI) Execs Buy $1..3m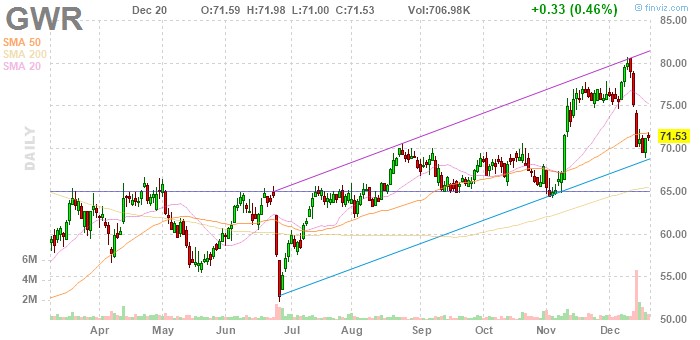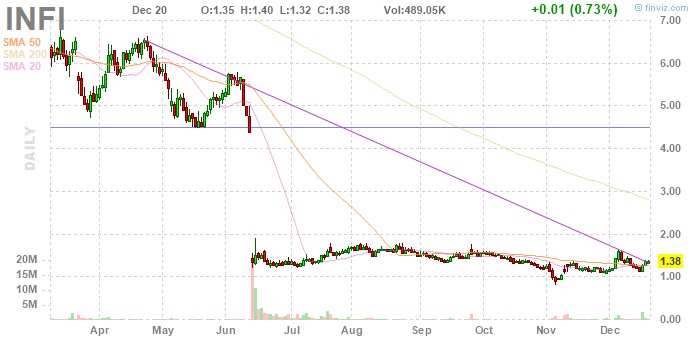 Winners & Losers
– Conatus Pharmaceuticals, Inc. (CNAT) Skyrockets UP (141.33%) After Completing Licensing Deal with Novartis on Liver Drug
– Sucampo Pharmaceuticals, Inc. (SCMP) Falls DOWN (20.51%) After Company Announces Intention to Sell $259 Million in Debt
Most Talked About
Fred's, Inc. (FRED) a Slight Majority Strong Buy After Spiking UP (81.08%) Following its Agreement to Purchase 865 Rite Aid Stores
The TIP Sheets
– Tuesday, December 20th
– Fred's, Inc. (FRED) Jumps UP (81.08%) and Rite Aid Corporation (RAD) Ticks UP (5.39%) After Announcing Fred's Will Purchase 865 Rite Aid Stores. Expect Shares of Both Companies to Continue UP
Unusual Volume
– ACADIA Pharmaceuticals, Inc. (ACAD) Jumps UP (12.35%) on 18.5m Shares Traded After Reporting the Company Met Primary Endpoints in a Critical Phase 2 Drug Trial to Treat Alzheimer's Psychosis. The FDA has Not Yet Approved ANY Drug to Treat Alzheimer's Psychosis, so if This Passes, Expect Shares to Rocket UP