The Capitalist Newsletter – February 3, 2017
GOOGLE AND SALESFORCE.COM; COULD A DEAL BE IN THE WORKS?
2016 saw some major deals go down in the software industry. In fact, last year saw $115 billion in acquisitions closed or pending, according to data from Bloomberg. One of the big buyers in 2016 was Salesforce.com. But could Salesforce CEO Marc Benioff be on the other side of the table as an acquisition target by Google? Would a deal even be possible? Would a deal even make sense?
Read The Capitalist's Take Here
Read More at Investor's Business Daily
---
TRUMP ADMINISTRATION RELAXES OBAMA'S U.S. SANCTIONS ON RUSSIA
The Trump administration appeared to loosen U.S. sanctions Thursday that the Obama administration had imposed against Russia in response to its cyber attacks in the 2016 presidential election. The Treasury Department published a license that authorizes certain transactions between U.S. companies and the FSB, Russia's security service and for the importation, distribution or use of "certain information technology products in the Russian Federation."
---
SNAPCHAT PARENT COMPANY SNAP OFFICIALLY FILES FOR WHAT'S EXPECTED TO BE LA'S BIGGEST-EVER IPO
Snapchat app maker Snap Inc. filed papers Thursday to move forward with what's expected to be the biggest initial public offering ever for a Los Angeles company and one of the highest valued in U.S. history.
Read More at New York Times Here
---
Closing Bell
– Thursday, February 2nd
Markets Finish Flat Ahead of Jobs Report
Big Insider Trades
– The Boeing Company (BA) Vice Chairman Raymond Conner Sells $15m
– Abbott Laboratories (ABT) EVP Stephen Fussell Buys $500k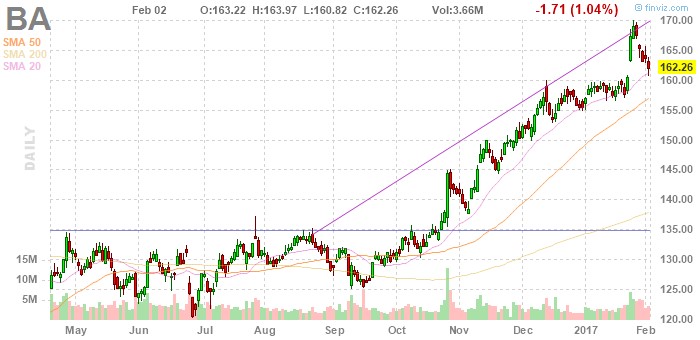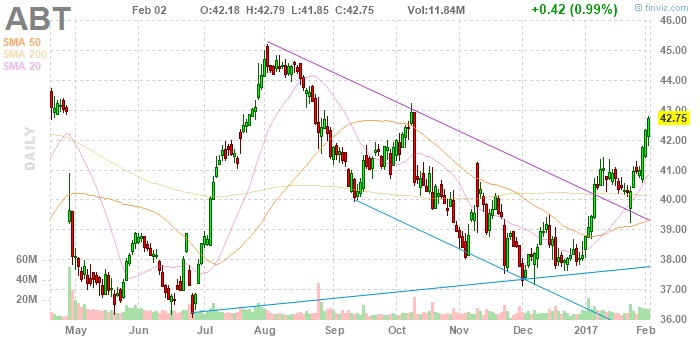 Winners & Losers
– Naked Brand Group, Inc. (NAKD) Rockets UP (137.61%) After Successfully Launching "Comfortably You" Sleepwear Collection
– Shutterfly, Inc. (SFLY) Slumps DOWN (15.59%) After Dismal Q4 Earnings
Most Talked About
Cellect Biotechnology Ltd. (APOP) a Unanimous Strong Buy After Naming New Chief Development Officer
The TIP Sheets
– Thursday, February 2nd
– Ralph Lauren Corp. (RL) Tumbles DOWN (12.32%) After CEO Resigns Amid Differences with Company Founder. Expect Shares to Continue DOWN.
Unusual Volume
– Nokia Corporation (NOK) Pops UP (5.47%) on 44.5m Shares Traded After Beating Wall Street on Fourth Quarter Earnings. The Company Saw Sales Double in Wake of Recent Acquisition. Expect Shares to Continue UP