The Capitalist Newsletter – January 23, 2017
TRUMP SPEECH SKIPS ENERGY, BUT IT'S THE FIRST CHANGE ONLINE; HERE'S WHAT TO EXPECT
President Donald Trump was sworn into office on Friday. His speech gave us some insight into his presidency, showing us that Campaign Trump isn't going to change now that he's President Trump. The 45th President reiterated his promise to "drain the swamp", looks poised to build up defense spending again, and signed a bill to remove minimum time limits allowing retired Gen. James Mattis to serve as Defense Secretary. But without any mention of some issues, Trump made his stances clear on them by removing those topics from the White House's website. One notable absence was Climate Change, which has now been replaced with Trump's new America First Energy Plan. What can we expect from the new plan?
Read The Capitalist's Take Here
---
APPLE SUES QUALCOMM FOR $1 BILLION OVER REBATES AND ROYALTIES
By mastering some tough computer chip technology and then pulling off an audacious business strategy based on selling its smartphone knowledge, Qualcomm has made billions of dollars and seized influence in the tech industry. Some days that is a real drag. On Friday, Apple, its longtime partner, sued Qualcomm over what it said was $1 billion in withheld rebates.
---
AIG TO PAY WARREN BUFFETT'S BERKSHIRE HATHAWAY $10 BILLION IN INSURANCE DEAL
American International Group has agreed to pay roughly $10.2 billion to Warren Buffett's Berkshire Hathaway to take on many long-term risks on U.S. commercial insurance policies it has already written. The reinsurance transaction covers "long-tail" exposures, which are liabilities that can emerge long after policies are issued, from excess casualty, workers compensation and other AIG policies dating from 2015 and before. ….
Read More at Wall Street Journal Here
Read More at Street Insider Here
---
Closing Bell
– Friday, January 20th
Markets Close Higher Following Trump's Inaugration Speech Promises to Spend on Infrastructure
Big Insider Trades
– Live Nation Entertainment, Inc. (LYV) President Michael Rapino Sells $3.75m
-Intrexon Corp. (XON) Stakeholder Randal Kirk Buys $25m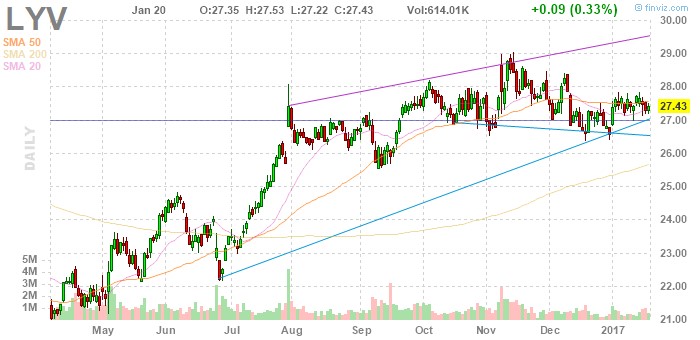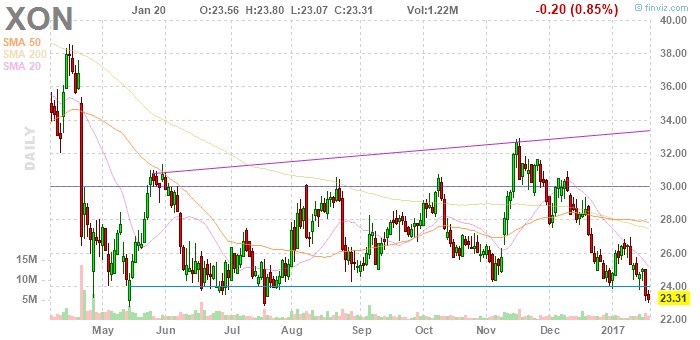 Winners & Losers
– Infinity Pharmaceuticals, Inc. (INFI) Jumps UP (29.03%) After Presenting Preclinical and Phase 1 Data at Keystone Symposia Conference
– Pluristem Therapeutics, Inc. (PSTI) Falls DOWN (17.86%) After Increasing Previously Announced Bought Deal Offering of Common Stock and Warrants to $15m
The TIP Sheets
– Friday, January 20th
– Bristol-Myers Squibb Co. (BMY) Tumbles DOWN (11.28%) After Announcing the Company Would Not Seek an Accelerated Regulatory Review from FDA for its Lung Cancer Therapy. Until BMY Announces Next Move, Expect Shares to Continue DOWN
Unusual Volume
– Rite Aid Corp. (RAD) Slips DOWN (13.26%) on 99m Shares Traded After Investors Fear FTC Rejection of Deal with Fred's. Unless Deal Goes Through, Expect Shares to Continue DOWN