The Capitalist Newsletter – April 28, 2017
APPLE IN TALKS TO LAUNCH VENMO COMPETITOR; APPLE PAY MAKING A COMEBACK?
Apple made a big deal about its launch of Apple Pay. Expectations were through the roof as the iPhone maker was poised to revolutionize digital currency through customers' phones. But that never happened. In fact, people hated Apple Pay. Apparently, Apple isn't giving up, though. After seeing the wild popularity of PayPal subsidiary Braintree's Venmo, a peer to peer payment system, Apple is giving it another go. What's going to be different about this version of Apple Pay? Should Apple just give up already?
Read The Capitalist's Take Here
---
UNITED SETTLES WITH PASSENGER DRAGGED OFF PLANE FOR UNDISCLOSED AMOUNT
The doctor who was seen being dragged off a United Airlines jet this month in videos that sparked widespread outrage has reached a settlement with the airline for an undisclosed amount, his lawyers said on Thursday. The April 9 episode had stoked the fears and frustrations of airplane passengers everywhere and became a public relations nightmare for United. On Thursday, both sides welcomed what they hoped would be the end of the ordeal.
Read More at Daily Caller Here
---
PENTAGON OPENS PROBE OF TRUMP'S FORMER NATIONAL SECURITY ADVISER MICHAEL FLYNN OVER FOREIGN PAYMENTS
Michael Flynn, who was fired as President Trump's national security adviser, is now under investigation by the Pentagon Inspector General and had failed to inform Defense Department officials about seeking payments from foreign governments, according to the Defense Department and documents released Thursday. The inspector general is looking into whether Flynn, a retired Army lieutenant general, accepted payments from a foreign government without seeking prior approval as required.
---
Closing Bell
– Thursday, April 27th
Markets Edge UP as Tech Gaines Offset Energy Losses
Big Insider Trades
– Lockheed Martin Corp. (LMT) Executive VP Richard Ambrose Sells $2.5m
– Adams Diversified Equity Fund, Inc. (ADX) CEO Mark Stoeckle Buys $350k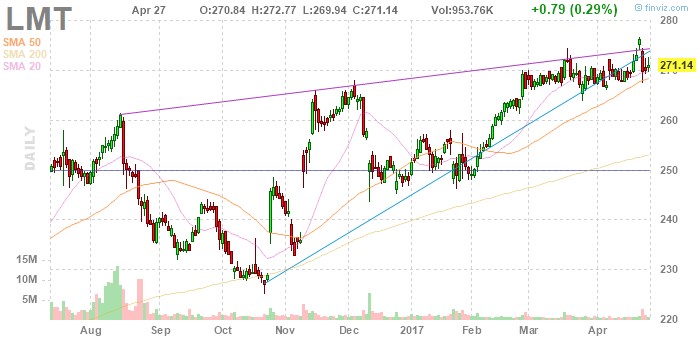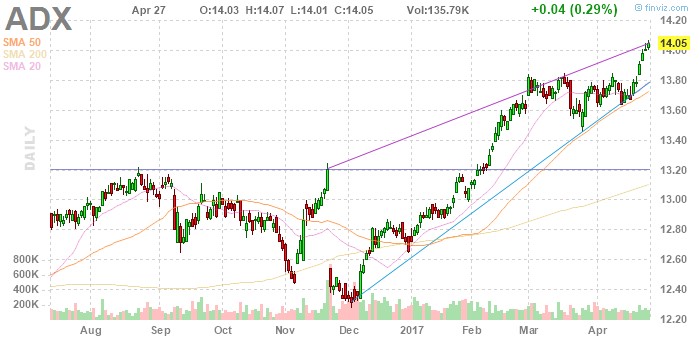 Winners & Losers
– Exact Sciences Corp. (EXAS) Soars UP (26.64%) on Strong Sales in Q1 Earnings Report
– Synchronoss Technologies, Inc. (SNCR) Plummets DOWN (46.02%) After Company Announces CEO and CFO are Leaving Following Disastrous Q1
Most Talked About
United Continental Holdings (UAL) Considered a Majority Strong Buy After United Experiences Multiple PR Nightmares and Settles with Abused Passenger
The TIP Sheets
– Thursday, April 27th
– PayPal Holdings, Inc. (PYPL) Climbs UP (6.17%) After Surprising Q1 Earnings. Company Raised Guidance and Announced a $5 Billion Stock Repurchase. Expect Shares to Continue UP
Unusual Volume
Nokia Corp. (NOK) Climbs UP (6.52%) on 62m Shares Traded After Passing Main Rival Ericsson. However, the Company Saw Sales in Key Segments Drop 6% Compared to Last Year, and an Overall Double Digit Drop in Sales. Expect Shares to Come Back DOWN