The Capitalist Newsletter – February 13, 2017
AS MNUCHIN WAITS FOR CONFIRMATION, GARY COHN LEADS TRUMP'S ECONOMIC POLICY TEAM
Three weeks into Donald Trump's tenure as president, there's still no Council of Economic Advisors. Instead of providing policy coordination, the CEA offers economic analysis to the president, so it's a little odd to not have a team of economists ready to advise Trump on day one. However, that may change soon as one advisor has stepped to the forefront of the president's economic team: registered Democrat and Goldman Sachs alum Gary Cohn. What does Cohn bring to the table? What can we expect from Cohn in regards to Trump?
Read The Capitalist's Take Here
Read More at Wall Street Journal
---
NORTH KOREA LAUNCHES BALLISTIC MISSILE TEST; CALLS IT A SUCCESS
North Korea fired a ballistic missile Sunday, South Korean and US officials said, in the first such test by Pyongyang since US President Donald Trump took office. The missile, which sources said landed in the Sea of Japan, was fired as Japanese Prime Minister Shinzo Abe visited President Trump in the United States.
---
FEDERAL APPEALS COURT UNANIMOUSLY RULES AGAINST TRUMP'S TRAVEL BAN 3-0
A federal appeals panel has maintained the freeze on President Trump's controversial immigration order, meaning previously barred refugees and citizens from seven majority-Muslim countries can continue entering the United States. In a unanimous 29-page opinion, three judges from the U.S. Court of Appeals for the 9th Circuit flatly rejected the government's argument that suspension of the order should be lifted immediately for national security reasons, and they forcefully asserted their ability to serve as a check on the president's power.
Read More at Wall street Journal Here
---
Closing Bell
– Friday, February 10th
Markets Close UP and Set Record Highs for Second Day in a Row as Investors Remain Optimistic About Trump's Tax Reform Promises
Big Insider Trades
– The Blackstone Group L.P. (BX) Director Bennett Goodman Liquidates Shares, Sells $19.25m Over 3 Days
– Arconic, Inc. (ARNC) Stakeholder Elliott International Buys $3.5m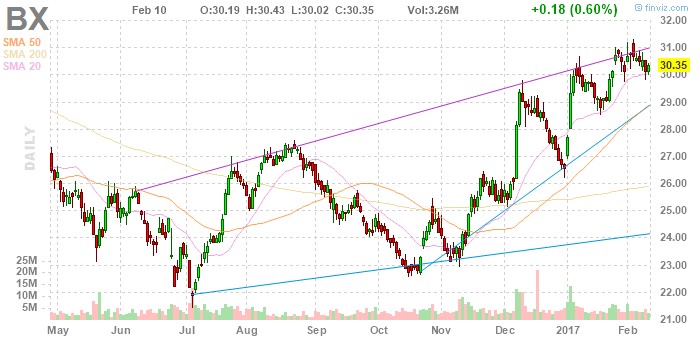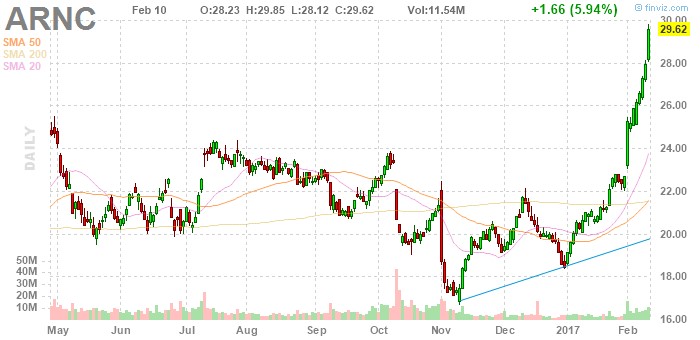 Winners & Losers
– Sears Holdings Corp. (SHLD) Jumps UP (25.63%) After Sears and Kmart Drop Ivanka Trump's Brand from Shelves
– Yelp Inc. (YELP) Slips DOWN (13.64%) After Slightly Lowered Guidance Following a Strong Q4 Report
The TIP Sheets
– Friday, February 10th
– Activision Blizzard, Inc. (ATVI) Surges UP (18.88%) After Having its Best Year Ever Due to Unexpectedly Strong Q4 Results and a Share Buyback Announcement. Expect Shares to Continue UP
Unusual Volume
– Twitter, Inc. (TWTR) Slips DOWN (5.06%) on 73m Shares Traded After Being Downgraded by at Least 5 Analysts Following Another Disappointing Earnings Report.Expect Shares to Continue DOWN