The Capitalist Newsletter – March 31, 2017
TRUMP BACKPEDALS;WHITE HOUSE CALLS FOR CHANGING, BUT NOT SCRAPPING, NAFTA
The Trump administration will seek modest — but numerous — changes to the North American Free Trade Agreement, according to a draft of a letter sent to Congress last week, displaying a much more conventional approach to trade negotiation than the dramatic changes President Trump had suggested he planned to seek. The draft letter suggests a much more diplomatic tone than Trump has threatened to use during NAFTA renegotiations.
---
ISRAEL APPROVES CONSTRUCTION OF FIRST NEW SETTLEMENT IN MORE THAN 20 YEARS
Israel's Security Cabinet on Thursday unanimously approved the construction of a new settlement in the West Bank, according to a message from the Prime Minister's office, marking the state's first new settlement in Palestinian territory in more than 20 years.
The new settlement, which will be constructed north of the Palestinian city of Ramallah, is intended for Israeli settlers evacuated from Amona, an outpost destroyed by Israeli authorities in February because it was not sanctioned.
Read More at Washington Post Here
---
AT&T WINS $6.5 BILLION CONTRACT TO BUILD FIRST RESPONDER NETWORK
The United States on Thursday awarded a contract to AT&T Inc to build a nationwide wireless broadband network to better equip first responders, years after a federal commission recommended setting up such a system following the 9/11 attacks. FirstNet, an independent arm of the Department of Commerce, will provide No. 2 U.S. wireless carrier AT&T with telecom spectrum and success-based payments of $6.5 billion over the next five years. The effort to set up a public safety network was triggered by communications failures during the Sept. 11, 2001 attacks, when ..
Read More at Wall Street Journal Here
---
Closing Bell
– Thursday, March 30th
Dow Down, Nasdaq and S&P Up as Crude Makes a Run at $50
Big Insider Trades
– Nike, Inc. (NKE) COO Eric Sprunk $2.85m
– Continental Resources, Inc. (CLR) CEO Harold Hamm Buys $1.5m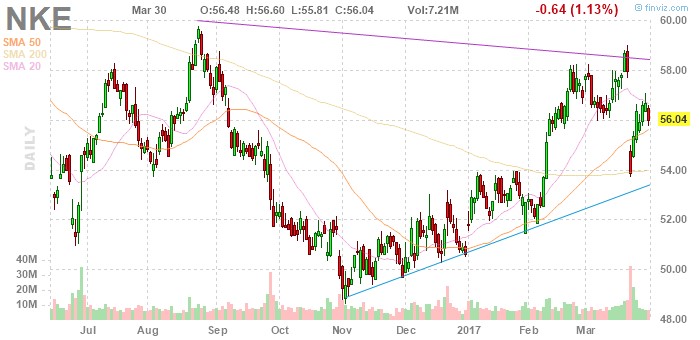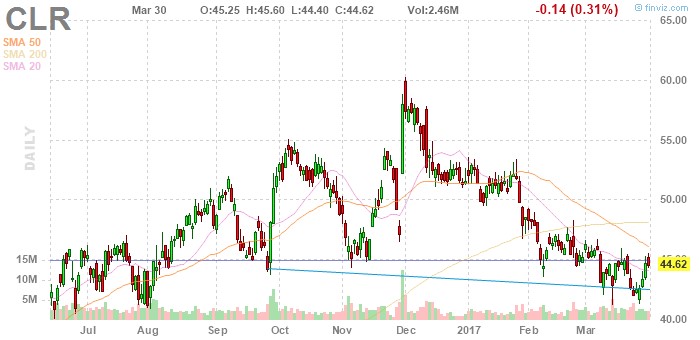 Winners & Losers
– Prana Biotechnology Ltd. (PRAN) Rises UP (37.10%) After Announcing the Company's Anti-Parkinsonian Compound to be Featured at AD/PD Conference in Vienna
– Lululemon Athletica, Inc. (LULU) Tumbles DOWN (23.44%) After Slow Start to 2017 Weighs on Outlook
Most Talked About
Lululemon Athletica, Inc. (LULU) Considered a Majority Strong Sell After Investors Bolt Following Company's Slow Start Amid Retail Worries
The TIP Sheets
– Thursday, March 30th
– Cenovus Energy, Inc. (CVE) Slides DOWN (13.69%) as Company Piles on Debt to Complete ConocoPhillips Deal. Unless Deal Actually Gets Done, Expect Shares to Continue DOWN
Unusual Volume
Lululemon Athletica, Inc. (LULU) Falls DOWN (23.44%) on 50m Shares Traded After Extremely Poor Q4 Earnings and Lowered Guidance. Paired with the Struggle in the Retail Industry, Expect Shares to Continue DOWN